Students Supervised
For Degree of Ph.D
As Chief Guide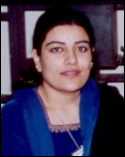 Saba Shahdad: Species identification of Mycobacteria using 16S rRNA gene sequencing.

R. Sivakumar: Studies on Kinesin related antigen gene of Leishmania donovani and its diagnostic application.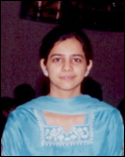 Manjot Kaur: Study of the utility of automated Mycobacterial culture system (Bactec-960) and PCR technique for Mycobacterial disease diagnosis.
Ayan Dey: Developing chimeric DNA Vaccine against Leishmaniasis and Tuberculosis.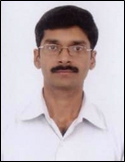 K. Gopinath: PCR and Sequence based identification of Mycobacterium spp. isolated from extra pulmonary tuberculosis cases.

Sandeep Kumar: Genotyping of Mycobacterium tuberculosis using Molecular methods,Spoligotyping and IS6110 RFLP Contact investigations in tuberculosis.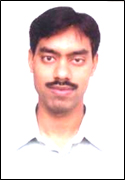 Umakant Sharma: Isolation and Purification of active compounds with Anti-Leishmanial activity from Indian flora.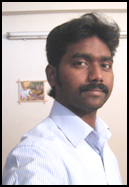 M. Mani Sankar: Detection of Mycobacterium in patients of suspected extra pulmonary tuberculosis.

Manoj Mumar: Prevalence of Beijing & Non-Beijing genotypes of Mycobacterium tuberculosis isolated from different human body site..

Jyotsna Mishra: Elucidating the expression profile of the genes involved in apoptosis of L. donovani & their possible role in miltefosine resistance.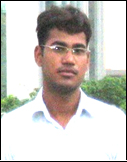 Amit Singh: Identification, molecular cloning and characterization of protein(s) involved in multi-drug resistance of Mycobacterium tuberculosis.

Arshi Munawwar: To study the role of Human Herpes Viruses in the transmission & pathogenesis of HIV-1.

Parveen Kumar: Development of a Loop Mediated Isothermal Amplification (LAMP) Assay for rapid detection of Mycobacterium tuberculosis & Non Tuberculous Mycobacteria (NTM) from clinical samples.

Jitendra Singh: Molecular epidemiology of Mycobacterium tuberculosis by spoligotyping and 24 locus Mycobacterial Interspersed Repetitive unit-Variable Number of Tandem Repeat typing from different geographical regions of India.
Next
Important Links
Contact Me
Former Director & CEO
All India Institute of Medical Sciences, Bhopal-462020
Madhya Pradesh
Email: sarman.singh@gmail.com